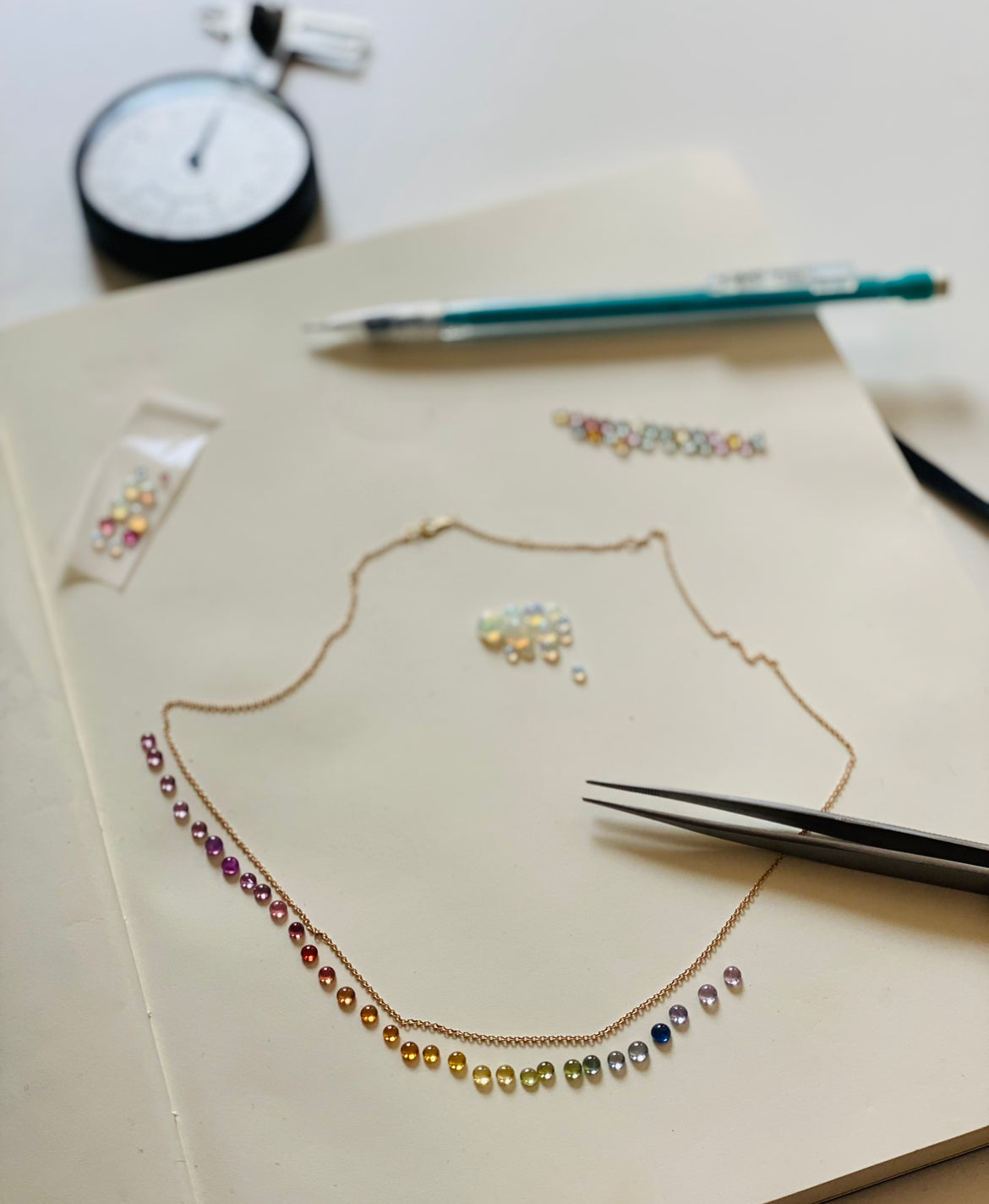 Bespoke jewelry made just for you
Would you love to work on a bespoke piece? Or do have an existing piece of jewelry gathering dust that you'd like to transform or reset into something you'll wear everyday?
Working with clients is hands down my favorite part of what I do. The brand was born out of a passion for color and wearable memories. I love the journeys we take together. collaborating on personal heirlooms, full of meaning that you will treasure for decades and pass down to future generations.
Use the appointment scheduler to book a complimentary thirty minute call with me. I'll walk you through our process and we'll brainstorm on your dream jewel together.
Schedule a call with me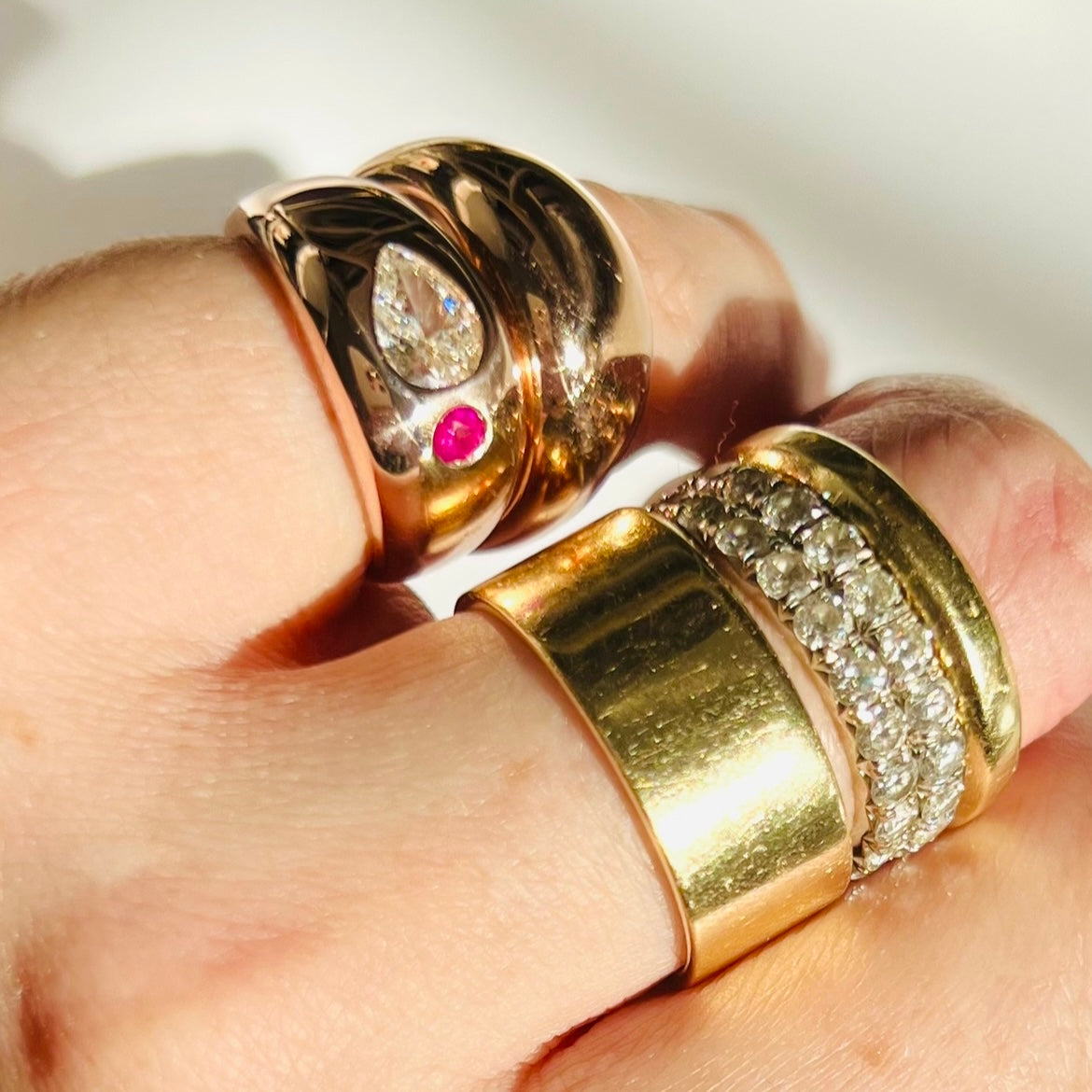 The Bespoke Process
Bespoke projects are one of a kind. Unique gemstones make them difficult to replicate and their settings are designed to uniquely fit them. With your direction, I will introduce you to our curated selection of diamonds and gemstones and guide you in creating the perfect housing to display them. Bespoke projects start at $2800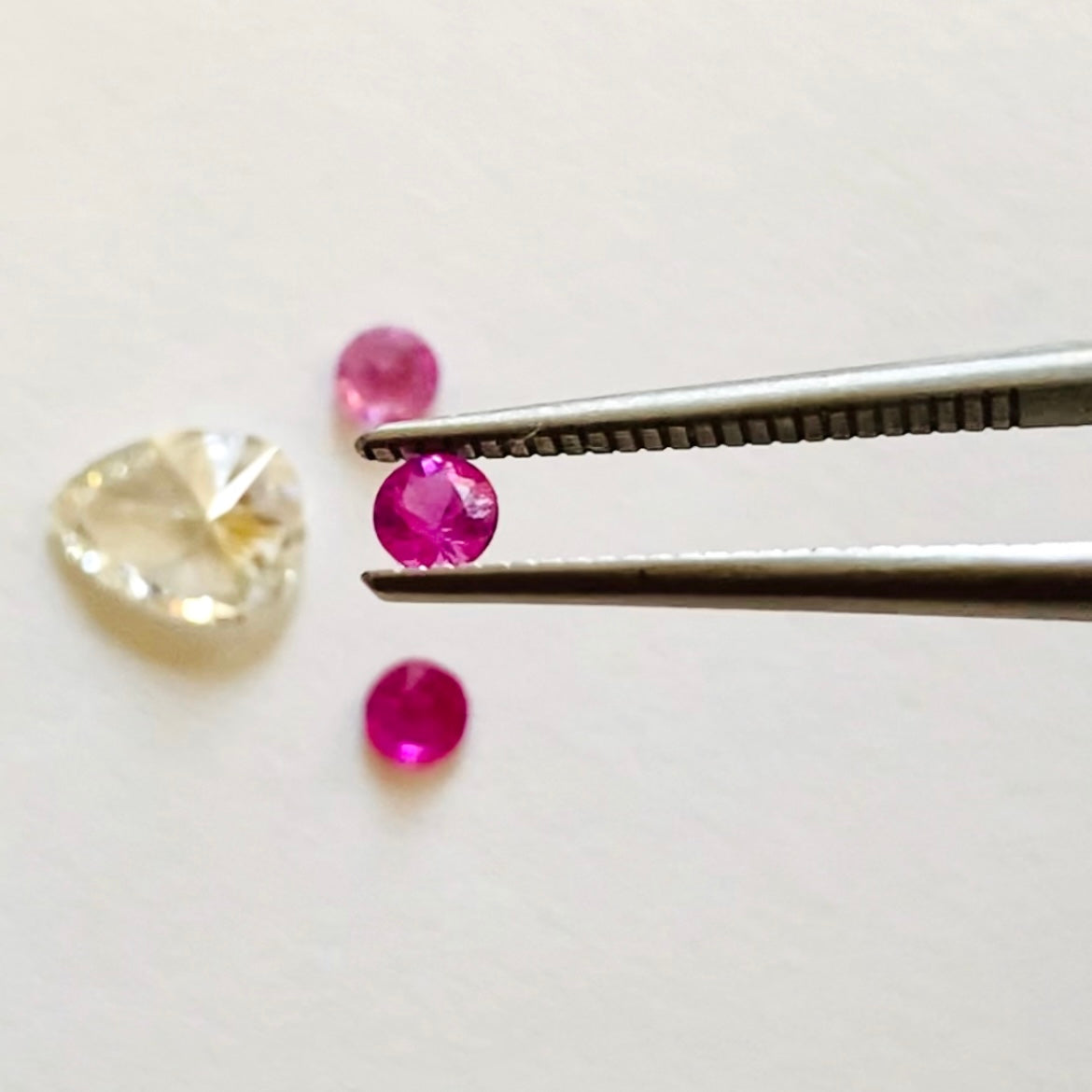 Getting started ..
Reach out directly using the contact form or book a phone call with me using the scheduler linked below .
During our complimentary, thirty minute discovery call, I will learn more about your personal aesthetic and budget. We'll then finalize material choices and any special details you want to include.
After the meeting, if you would like to move ahead I will invoice you for a non refundable deposit which will go toward the cost of your final piece.
Schedule a call here
Planning your piece..
Your custom journey is as unique as you are. Once we have discussed your ideas I will come up with four exclusive hand sketched designs for you to narrow down from and refine. Once you are happy with the sketch I will finalize costing based on the selected design and material choices.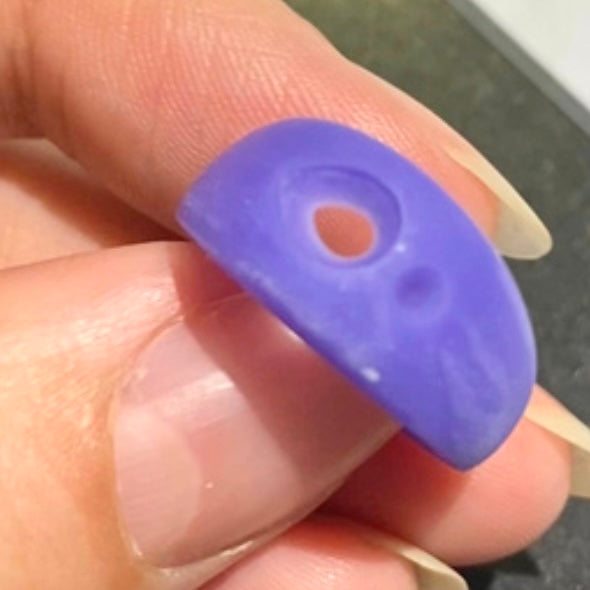 Fabricating your piece. ..
Next you will receive a scale drawing or CAD image of your piece for final review along with visuals of any stone choices.
Upon final approval, we will start to bring your custom creation to life either with a wax model or fabricating directly with precious metal depending on your chosen design.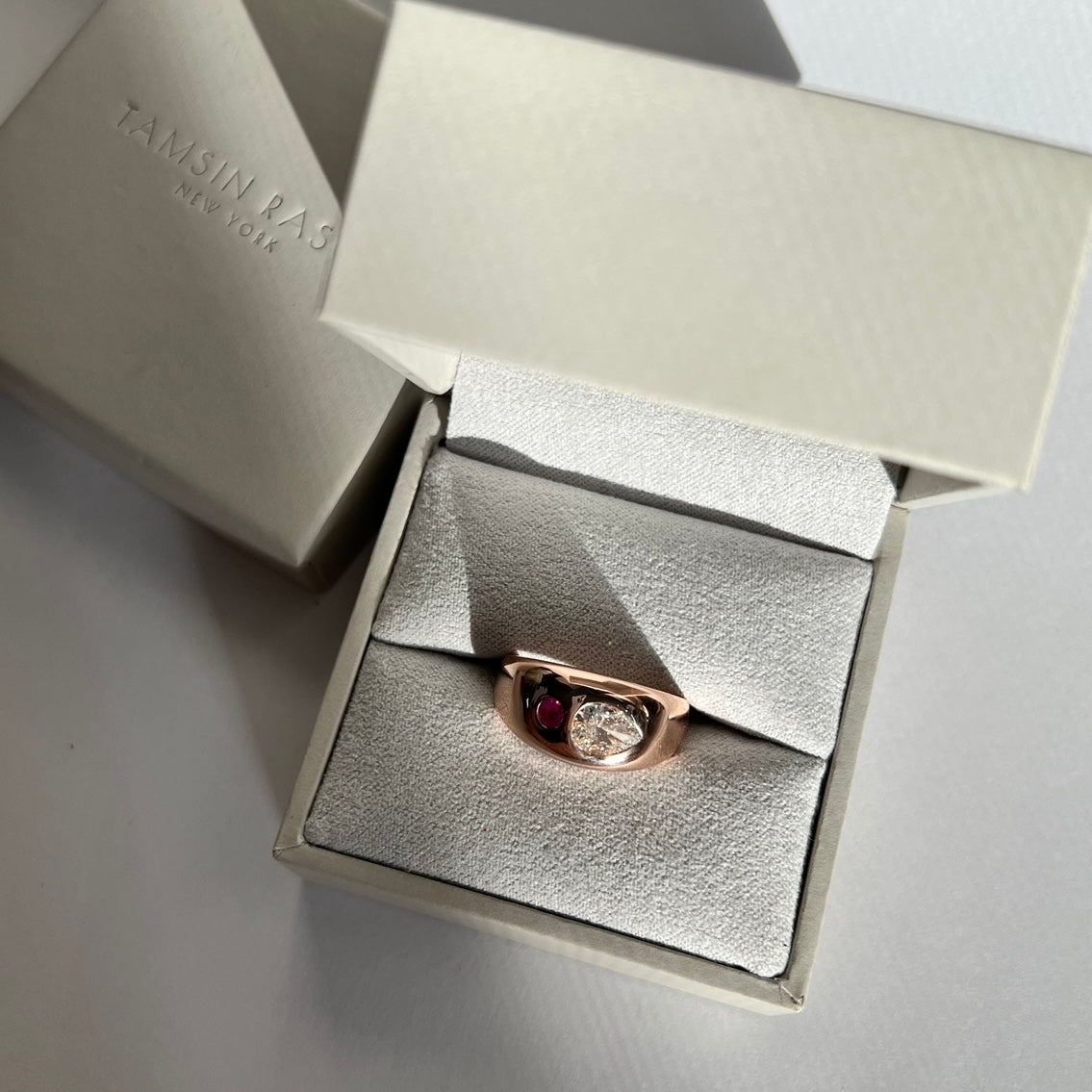 The final review..
Once your piece has been set, polished and cleaned, we will reach out to you with clear images and videos for your review and approval of the final article before sending you the invoice for balance payment.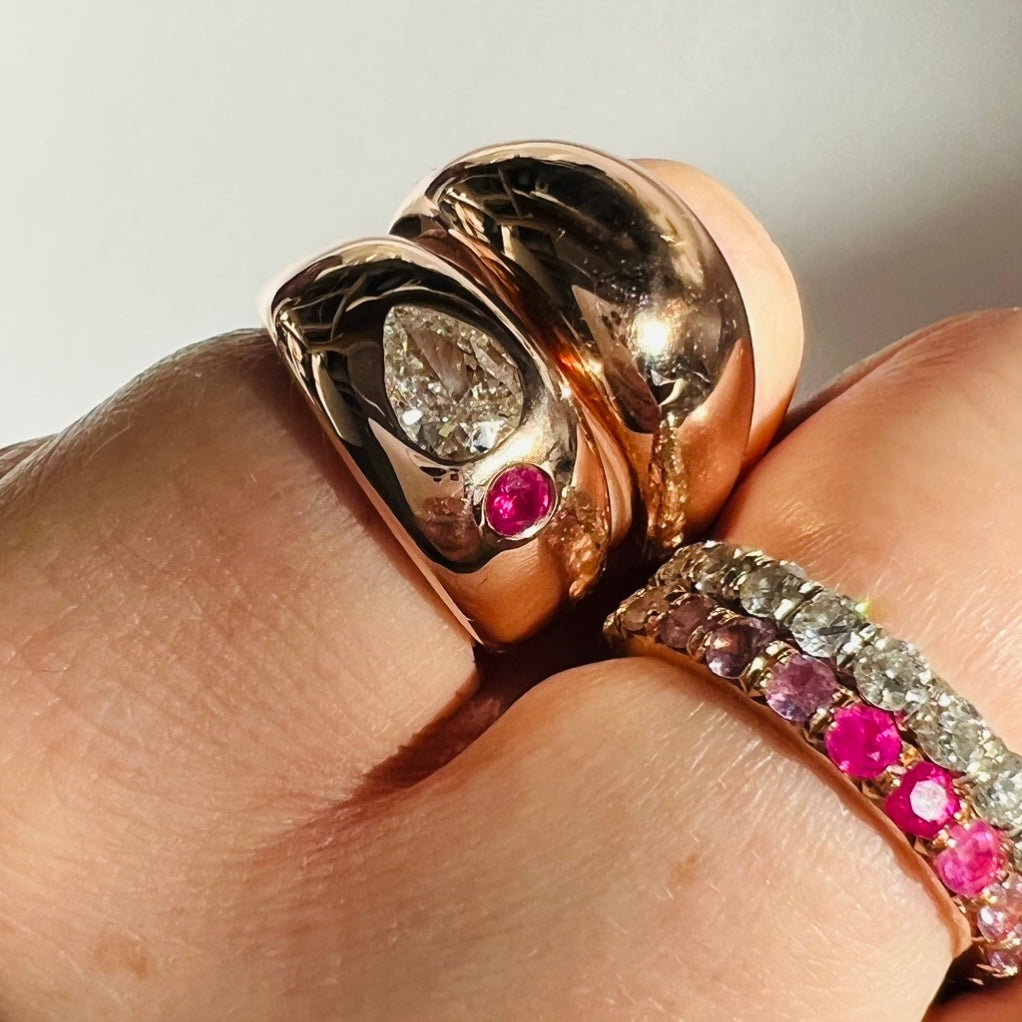 Just enjoy ...
You piece will ship to you on receipt of payment. Signatures are required for all shipment deliveries. Please note we cannot ship to PO boxes.
And then all that is left to do, is enjoy your jewelry each and every time you wear it!
GET IN TOUCH